I guess I've been in a sewing mood, because I've been doing lots of it.  I have had extra incentive of trying to turn my huge pile of smaller pieces of material and scraps into something useful and hopefully cute. Yesterday was Aubrey's birthday (daughter of fellow missionaries) and I decided to make her a dress and little purse to match. It was a perfect fit!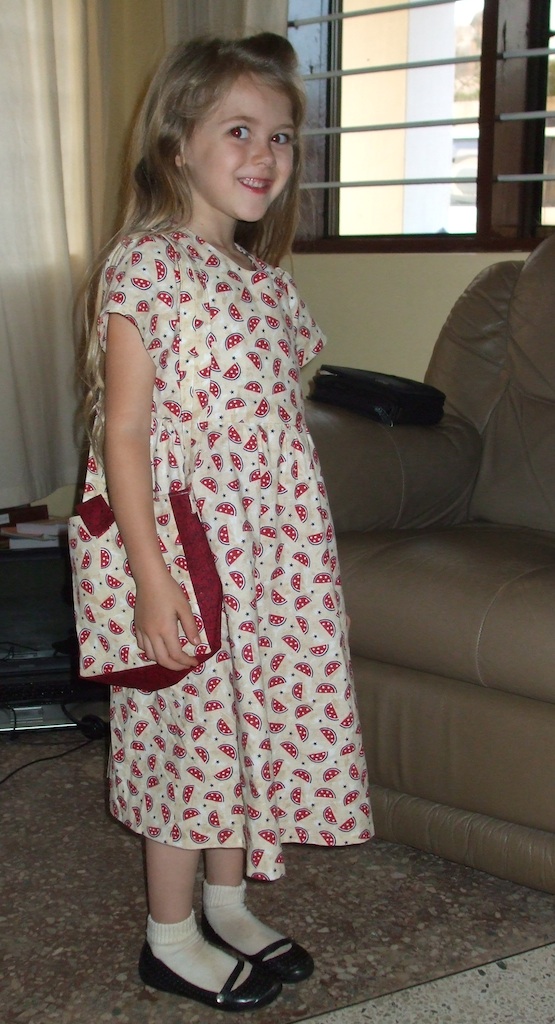 I've wanted to make Kylie (Aubrey's baby sister) something and so I decided to make a little hat for her. It's been quite warm here, so I thought a little hat to help protect her beautiful, fair skin would be just the thing! I don't think it will shade her eyes as much as I had hoped, so I have another project in mind.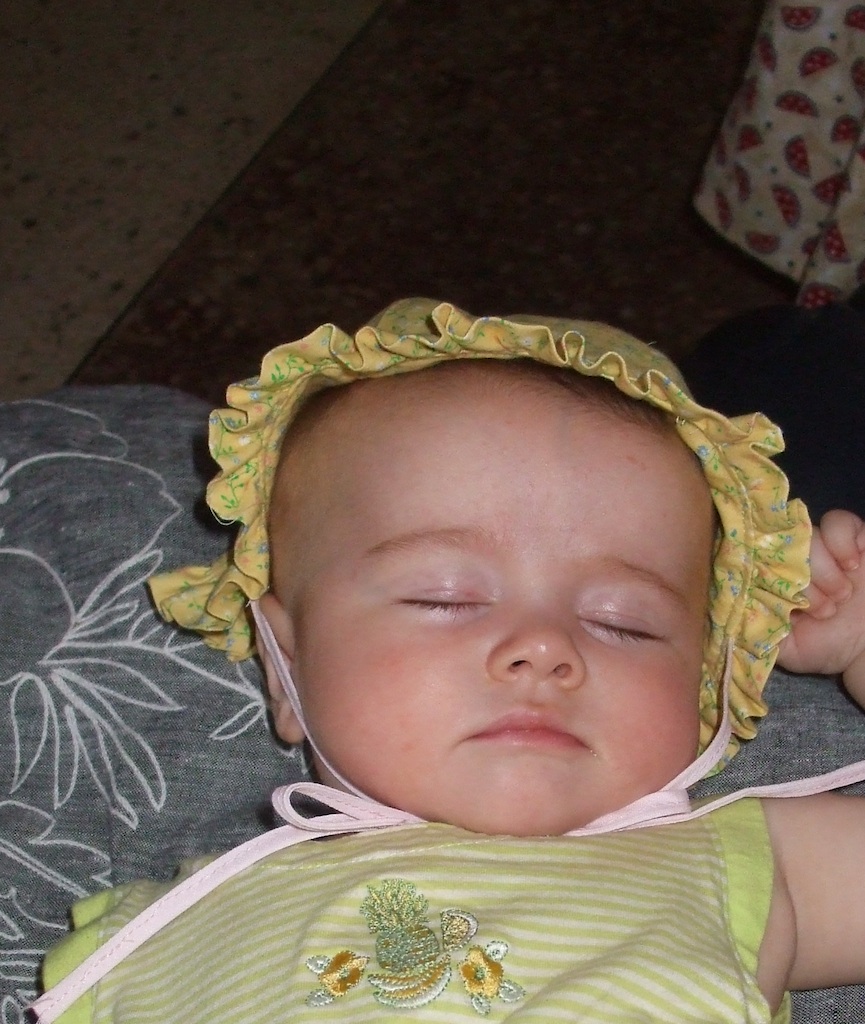 So, that's been my creative streak this week.  Have you made anything crafty this week?