In my previous post I mentioned that I was going to make Dutch Letters.  Well, I did just that and they are as good as we remember them to be! I thought I would share the recipe and the process for making them.
First, in a large mixing bowl stir together flour and salt. Cut cold butter into 1/2 inch thick slices, then add to the flour mixture and toss until butter slices are coated and separated. (I had a little challenge with this, because of the warm, humid weather. My butter softened way too fast, but I just had to work with it.)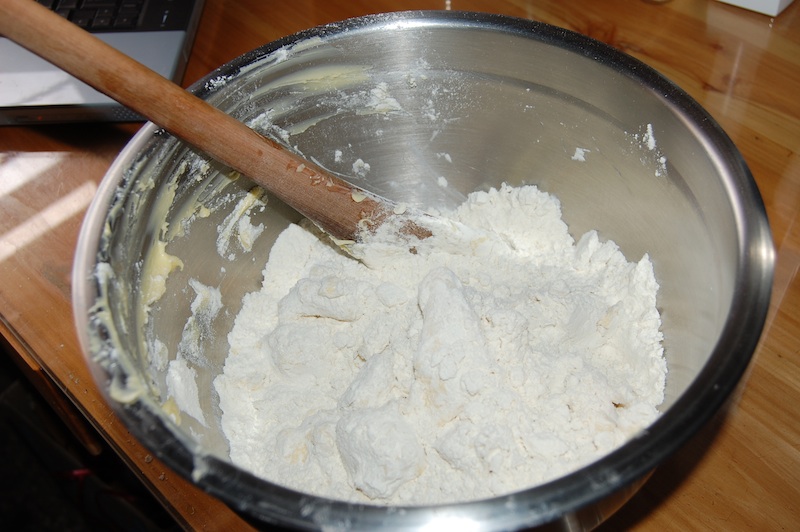 Second, in a small mixing bowl stir together egg and ice water.  Add all at once to your flour mixture.  Using a spoon, quickly mix.  The butter will remain in chunks and the flour will have  a lot of dry spots.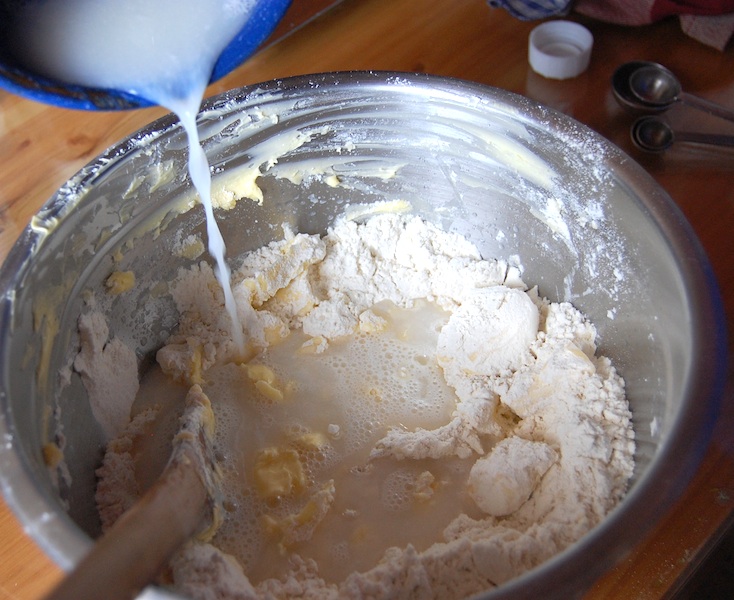 Third, turn your dough mixture out onto a floured surface.  Knead the dough about 10 times, pressing and pushing dough together to form a rough-looking ball.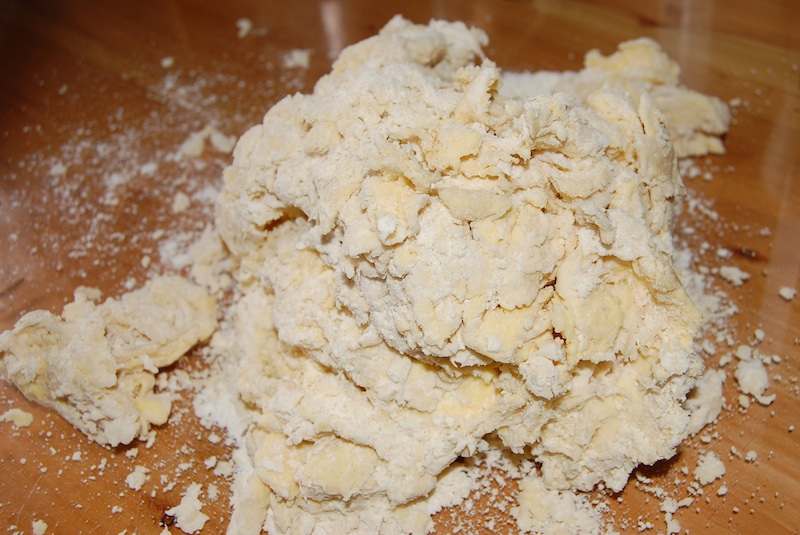 Shape the dough into a rectangle.  If, at this point, the butter is getting too soft, chill for 15 minutes or so.  On a well-floured surface, shape dough into rectangle, about 15″ x 10″.  Fold the short sides in half together, rotate and fold in half again. Repeat the rolling and folding process, then wrap in plastic wrap and chill for 20 minutes.  Repeat the rolling and folding process 2 more times, and chill for another 20 minutes. (I had to skip much of the rolling and folding, due to warm weather, but they still turned out okay. 🙂 )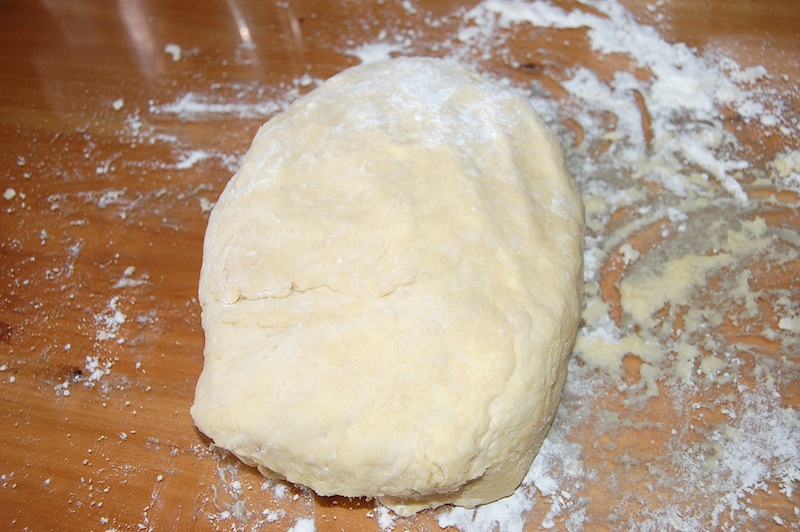 Using a sharp knife, divide dough into four equal parts. Wrap 3 portions in plastic wrap and put in fridge.  On a well floured surface, roll 1 section into a 12″ x 10″ rectangle.  Cut rectangle into five equal-sized strips.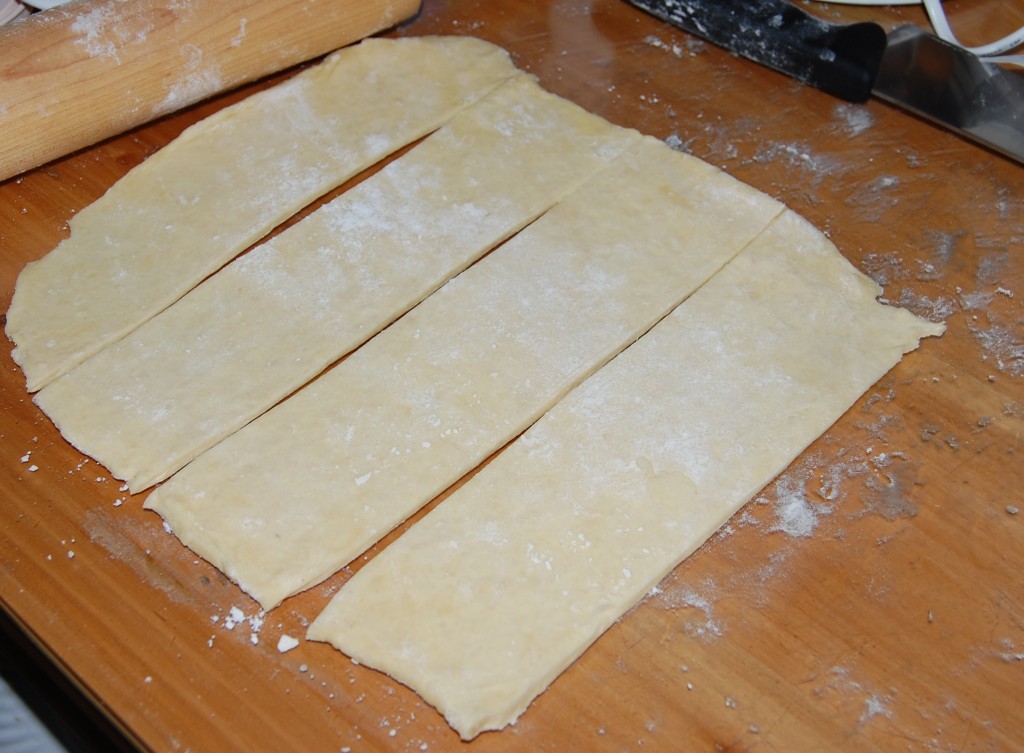 For the filling, in a small mixing bowl mix together the egg white, almond paste,  1/2 cup granulated sugar and 1/2 cup brown sugar. Divide into four equal parts. Divide the one of the four sections of almond paste mixture into five parts.  Roll each part into a 9″ rope and place it in the first dough strip. Roll the dough around the rope, pinching the edges to seal them. Moisten the ends of the dough with water and pinch to seal the ends.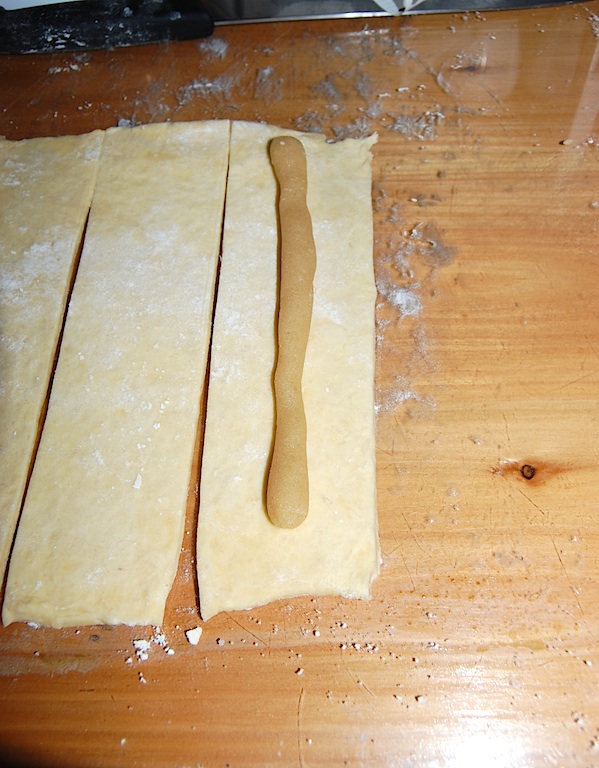 Shape strip into a letter (traditionally the letter "S" – why, I do not know.) Brush with water, sprinkle with additional granulated sugar (I used light brown).  Repeat process with remaining strips and filling. Repeat with the remaining 3 sections of dough and filling.  Bake at 375 degrees (F) for 20-25 minutes or until golden.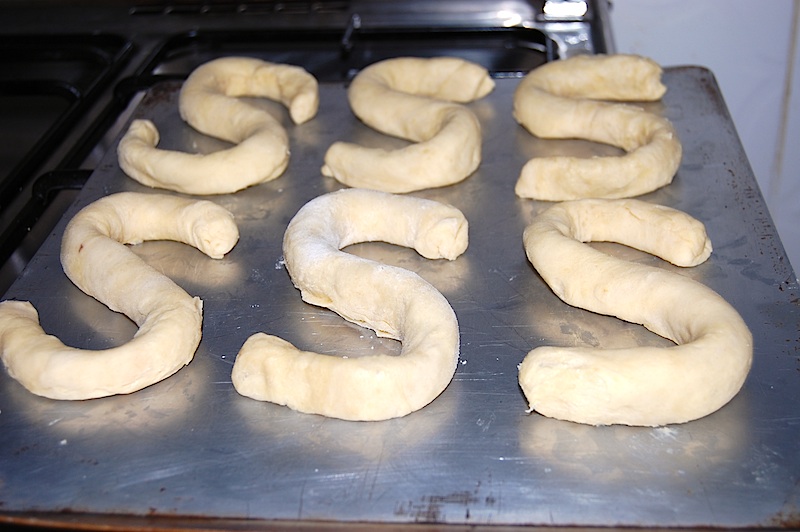 Ration carefully to family members!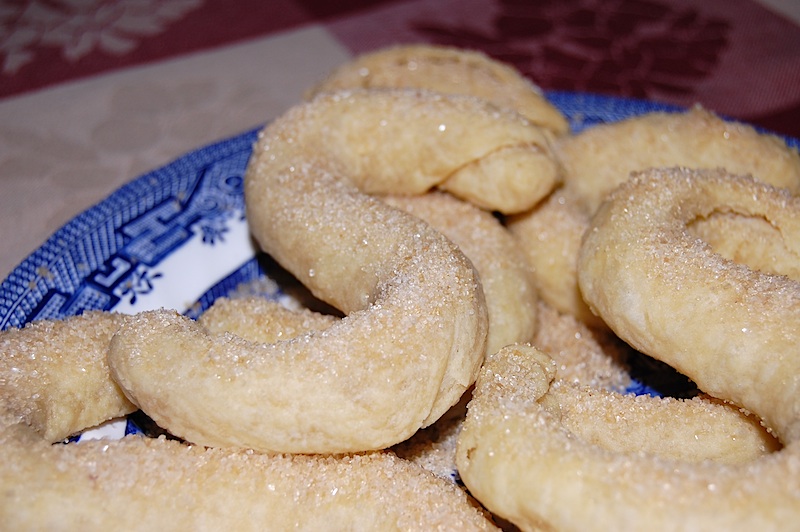 Dutch Letters
4 1/2 cups all-purpose flour
1 tsp. salt
2 cups cold butter ( 1 lb.)
1 beaten egg
1 cup ice water
1 egg white
1 8 oz. can almond paste
1/2 cup granulated sugar
1/2 cup packed brown sugar
Granulated sugar