Today was a cooking-food-to-put-in-the-freezer day, so that the guys will have some tasty treats while Linz and I are away.  To be honest, it feels a bit strange to be getting ready for this trip.  In the 26+ years that George and I have been married, it's been a very rare occasion when I've gone on a trip away from the family, and most certainly never for a month.  George has gone on mission trips in which he's been gone a month, but that's him leaving, not me.  Oh, I know he and the boys will be just fine and will even enjoy some guy time together, but it's always been my job to take care of them, and I like it that way just fine. I imagine Luke will be appointed as the official "chef", because that guy has developed quite a talent for coming up with some great cuisine! "Okay, guys, how do you want your meat barbequed today?" Ha! (He can do more than that, really.)
Back to today's work: today's creations included: bbq meatballs, a meatloaf, sloppy joe mix, a baked chicken, a roasted impala loin, biscuits, 2 loaves of whole wheat bread, and some orange rolls. Whew! I'm tired! (The only glitch was a slice to the finger. I sure hope no blood got in the icing for the orange rolls! hehe)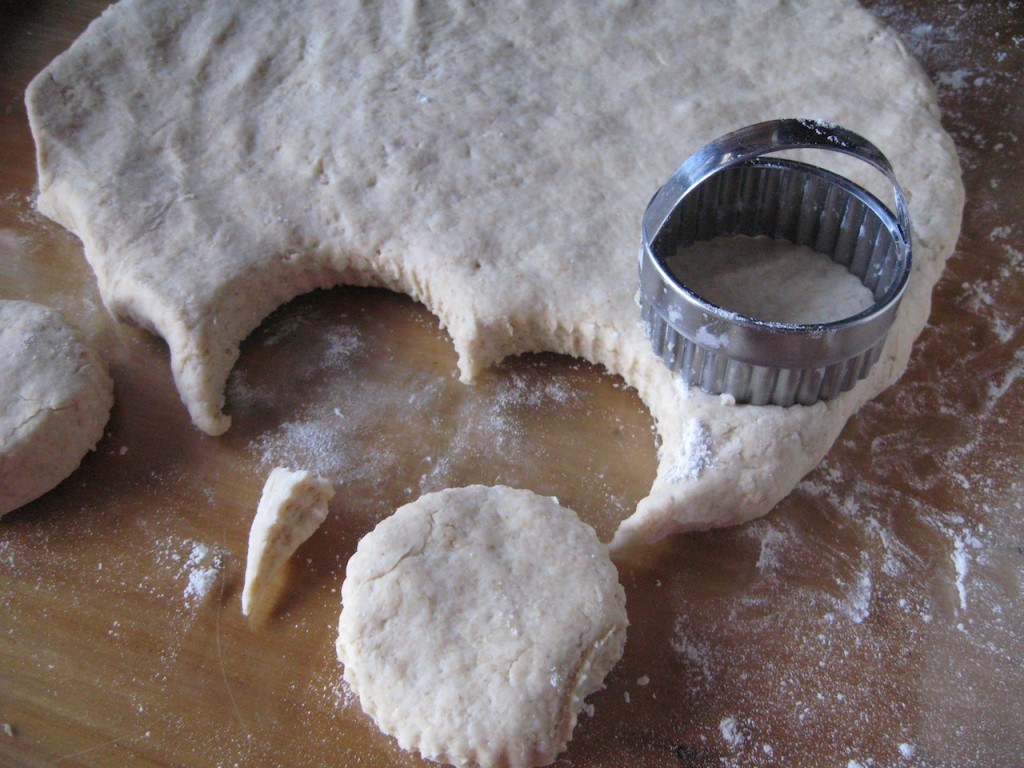 I like to make a batch of biscuits and then flash-freeze them on a cookie sheet.  When they are frozen, I bag them up, and then pull as many out as needed and bake.  A nice way to have fresh biscuits in short order!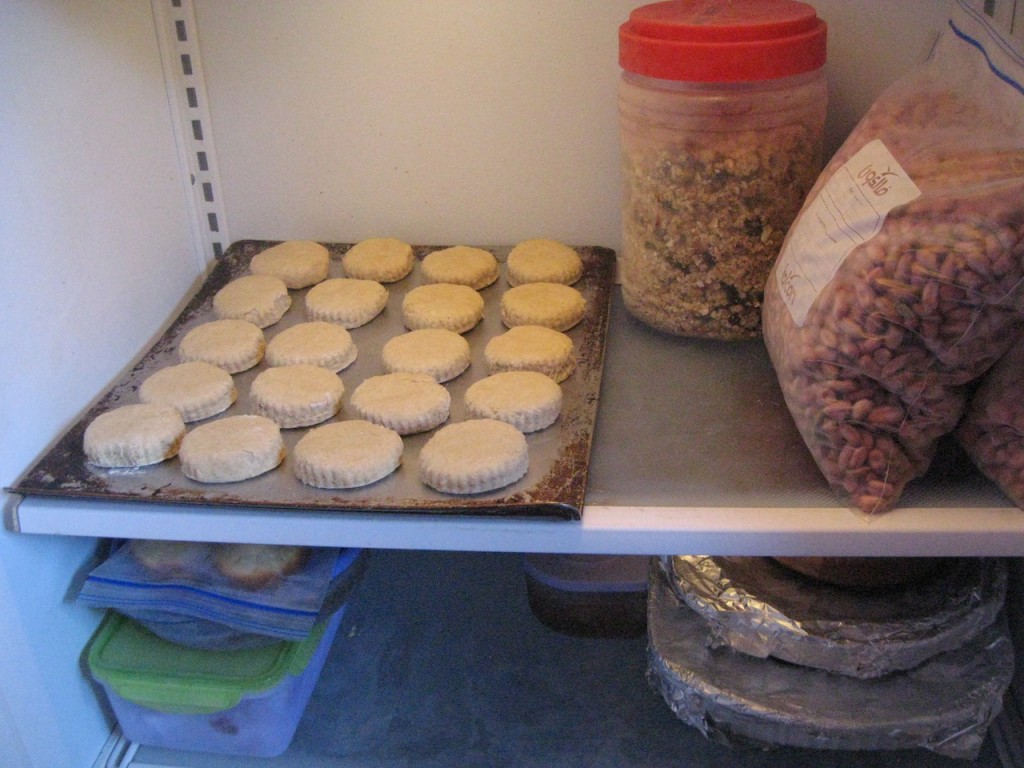 Here is my biscuit recipe.  Give it a try!
SOUTHERN GAL BISCUITS
4 cups flour (I used 2 cups whole wheat, two cups white)
8 tsp. baking powder
1 tsp. cream of tartar
1 tsp. salt
4 TBS. sugar (I think that's too much; I use 1 TBS).
1 cup shortening
2 eggs, unbeaten
1 1/3 cups milk
Sift dry ingredients into bowl.  Blend in shortening until it looks like corn meal.  Add eggs and mix together thoroughly. Pour in milk slowly and stir to a stiff dough.  Roll out to 1/2″ thick.  Cut out biscuits, place on cookie sheet and bake at 400 for 10-15 minutes.